Cloudbreakr | Asia's Media Analytics Company
📧 info@cloudbreakr.com
🌏 https://cloudbreakr.com/ (free registration)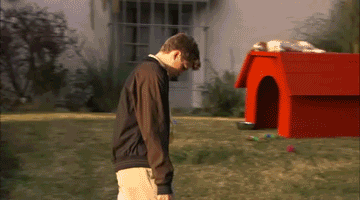 The Pandemic COVID-19 had placed all of us in a tight spot. Due to the Movement Control Order (MCO), Some companies will be facing financial disruptions as they need to postpone or even cancel their planned events or close their company until the MCO is over. A number of people will lose their job and have no money to buy daily necessities and food for themselves and their families. Other than that, there are also shortages of medical supplies like surgical masks, hand sanitizers, disinfectants, and protective gear. Numerous communities especially the homeless and marginalized who are relying on social enterprises and NGOs for aid have been rendered helpless too.
We, who have the ability to help, are able to assist them in many ways. Let's see how brands and influencers took the initiative to help people and how we can get involved as well:
1. #iMovewithHP
Since the announcement of MCO, millions of students have resorted to online classes and learn from home. Students will be learning and communicating with their teachers with devices. But, what about those underprivileged students who are facing financial difficulties in having internet access at home or even purchasing a gadget?
In the support of Teach For Malaysia (TFM), HP Malaysia just launched the #iMovewithHP campaign which aimed to inspire Malaysians to stay positive at the same time create meaningful connections during this tough time. Due to the extension of school closures, TFM would like to ensure that every child in Malaysia has the opportunity to continue learning, no matter what background they are in. HP Malaysia will start off by donating 50 units of HP 14 laptops to the underprivileged students in the B40 community.
"The #iMovewithHP was brought to life to support communities who lack access to the technology that is vital in continuing our education and work. As consumers keep working, keep learning, and keep going from home, we want Malaysians to play a part in reaching out to help our local community by improving access to education in our new normal. As one nation, we can support the future of Malaysia together," said the Managing Director of HP Malaysia, Fayza Mohamed Amin.
This campaign is collaborating with a few Malaysian influencers including Sean Lee, Jestinna Kuan, Zamaera, Nurin Afiwah, Siu Lim and more to inspire Malaysians to come together to be creative with technology. Each influencer will be posting a challenge based on their own passion on their respective social media account to encourage their followers to participate and share it on social media with the hashtag #iMovewithHP. With every 50 submissions from the public, HP Malaysia will be donating one extra HP laptop to the underprivileged students. This combines the effort of the community to take a little effort to help the less fortunate students. At the moment, the campaign has gained an average engagement rate of 3.74% and a total of 317,055 views, 56,045 likes, and 547 comments.
To learn more about this campaign, visit the Instagram page of HP Malaysia, and get started on your creative interpretation of the #iMovewithHP challenges.
2. #SaveOurStreetfood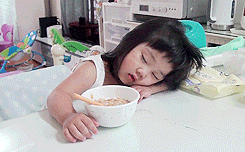 Do you remember those days where you got to wake up early in the morning to accompany your family for a breakfast session at the hawker food stalls near your house? Surely, you also miss the days you called your friends out for a midnight yum cha session at your favourite street food stalls? With the implementation of MCO in Malaysia for over a month, they are struggling and having a hard time staying afloat.
Tiger Malaysia will be pledging RM1.5million to help the Malaysian street food vendors, coffee shops, and food courts as they face reduced income due to the MCO. Besides, Tiger Malaysia also came out with a campaign #SaveOurStreetfood and offer the Malaysian to help them get back on their feet. Malaysian could purchase an e-voucher via drinkies.my/TigerSOS which cost RM10 for a big bottle of Tiger Beer or Tiger Crystal (RSP RM17) and redeem it from any participating coffee shops and food courts upon reopening. The campaign will be running from 17th April 2020 until 15th May 2020. This is the time for all of us to show a token of appreciation to our favourite local hawkers who have been cooking awesome food for us day and night. Buy the e-voucher now to ease their financial burden during this hard time.
Tiger Malaysia also collaborated with 16 Malaysian influencers including Lizz Chloe, Cody Hong, Hao Ren, Jazel Lim, Rueben Kang, Rickman Chia and more to encourage the public to take action, help and support the local street food vendors, coffee shops and food courts. This campaign gained total likes of 71,922 and 295 comments with the average engagement rate of 4.39%.
3. The FV Covid19 Support Fund
The founder of FashionValet, Datin Vivy Yusof and her husband Datuk Fadzarudin Anuar have initiated to team up with the Islamic Medical Association of Malaysia Response and Relief Team (Imaret Malaysia) to launch the FV Covid19 Support Fund via SimplyGiving. This fund is to help the medical system in Malaysia including providing medical and general supplies to the hospitals, mobilize volunteers to help in healthcare facilities and also assist the quarantined friends and front-liners.
"It all started when my husband and I decided to donate some portable air-cons to hospitals and then more and more people reached out to share conditions of their own hospitals. As COVID-19 cases rise, hospitals won't be able to cope so we need to act fast to get our hospitals ready and make the patients, staff, and volunteers' lives as comfortable as possible. They are the front liners combatting for us and this is the least we can do for them and our country. I hope you will take time to donate to the fund even a little bit, however, your financials allow," Vivy mentioned on her Instagram post.
Vivy and Fadza had donated RM100,000 to the previously approached hospitals personally to help relieve patients and medical staff on the location. She also used her social media as a platform to influence the public of what can be done to support these front liners and the patients. She had a few of her celebrity influencers helped her to share this great action and invite more people to give a hand as well. To make sure that all the funds the public had donated are used for the right purpose, Vivy also often shares the update of the fund on her Instagram. Up to date, they have successfully raised RM1,472,262 with the help from 33,881 donors. Even though they have reached their goal, Vivy also mentioned that the fund will still be open for donations until the country is done fighting over this virus. Aside from that, she also gained 314,875 likes and 4,760 comments for her total posting regarding this fund.
To donate, you may go to www.simplygiving.com/fv-covid19-support-fund or https://kitafund.com/7541-fv-for-covid19-support-fund. However, donations of more than RM500 are eligible for tax exemption. Please e-mail finance.imamalaysia@gmail.com, or contact 013-9861898 for details prior to donating.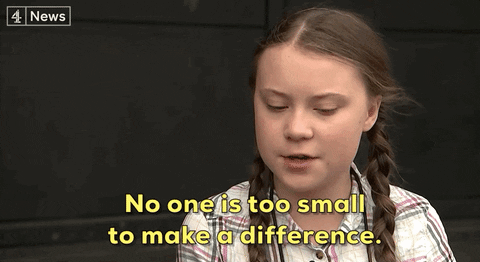 We all should be grateful for having a home to stay and food to eat during this hard time and let's not forget about those less fortunate people and give them a hand. Now, you know how you are able to help those people who are in need. With the spirit of Malaysia, let's do it! Together, we are able to come back faster and stronger.