Cloudbreakr | Asia's Media Analytics Company
📧 info@cloudbreakr.com
🌏 https://cloudbreakr.com/ (free sign up)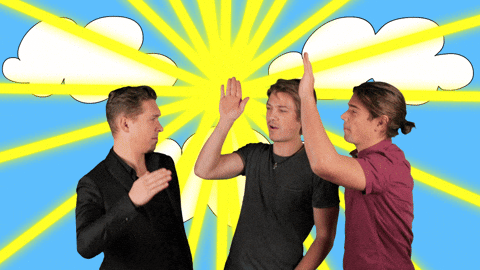 Influencer house is a space where all the biggest names in the platform stay together and also create content together and post it on the platform. An influencer house is beneficial in many ways. Living together allows them to have more teamwork and faster the growth of themselves as well as the number of followers. In a demanding industry, other creators are able to provide emotional support to each other too. As a Youtuber and technologist said, "It's a brilliant move for power players on these platforms to lift each other up. Elevate others to elevate yourself' is a saying, and it really rings true with this new generation of TikTokers."
The location and space of the house are a few of the main keys for the influencers. A good influencer house needs to have lots of natural light, huge open space, more amenities like a nice bathroom, a pool, back and front yard, and also far from prying neighbors. All these will help influencers in creating content as well. A gated community is suitable to prevent the presence of swarms of fans.
As influencers can easily produce unfiltered contents without the need for on-site studios or skilled photographers made TikTok more relevant for brands right now. And people are starting to follow the influencer house concept and let's a look at the 2 TikTok focused influencers houses that you may wanna know.
1. The Hype House
The Hype House was formed by Thomas Petrou (a 21 years old YouTuber) and Chase Hudson (a 17 years old TikTok star). It is a mansion located in Los Angeles with 20 of the most famous TikTok stars in the world shooting for TikTok contents. Four of the TikTok stars will be staying in the mansion whereas the rest will come and go.
The mansion Thomas and Chase found was pretty good and it comes with additional features like a bathroom which is the size of a small apartment and plenty of giant mirrors in the mansion which is perfect for TikTokers to shoot their contents. Aside from that, the mansion has proper lighting, backdrops, and filming equipment specifically set up to make the shooting easier. The main purpose of creating The Hype House is also to foster teamwork, creativity, and emotional support. With more people, they are able to do more things and everyone is able to give some suggestions to make the content better.
They introduced themselves with a Backstreet Boys photoshoot and the hashtag #hypehouse began trending within minutes. Whereas all the videos posted on TikTok which include the hashtag of #hypehouse has accrued around 400million views and there's no sign of slowing down.
The mansion is a space meant for content creation and not parties. TikTokers can bring their friends over but still, it is not a party house. They have rules that they need to follow like:
1. If they break anything in the house, they need to replace it in 15days.
2. If they want to be part of the group, they need to create content daily!
"If someone slips up constantly, they'll not be a part of this team anymore," mentioned by Thomas. "You can't come and stay with us for a week and not make any videos, it's not going to work. This whole house is designed for productivity." Compared to other influencer houses like Team 10, The Hype House doesn't cut anyone's revenue. You get what you work for.
In order to be famous in TikTok, you need to be young, with a lot of energy and personality. Aside from that, being a little weird actually makes you stand out as well. Chase mentioned you either have to be talented at something or a weird funny mix or extremely good looking. But if you have all these characteristics, you'll be the god of TikTok.
2. Fenty Beauty
We all know Fenty Beauty is Rihanna's makeup brand and it has been growing rapidly since 2017. What's more exciting is that Rihanna had made an announcement of a new project called Fenty Beauty House during an event of her new launch mascara product. The venture into the world of TikTok house has been one of the most high-profile endorsements for Rihanna. Her team also wishes that the house will be a beautiful place for the TikTokers to collaborate, express, learn from each other, and build a community.
Rihanna also shared the reason for creating the Fenty Beauty House. "I just wanted to create a platform for the next wave of content creators. I think our generation is the sickest, the illest, the most creative. I can't do it alone, so to join in with the people who are influencing the world, my community, my generation, this is like a hub," she said.
The purpose of Fenty Beauty House is to help the brand to market the younger generation like Gen Z. A group of young TikTok influencers in their teens and early 20's will be staying inside the house and it is a place for them to create collaborative content together that will promote Fenty Beauty's products. Fans are able to expect to see more TikTok influencers to join the house in the future as it will be a rotating group of "housemates" joining together.
TikTokers are required to post content daily on Fenty Beauty's TikTok account as well as their own accounts by using the hashtag #FentyBeautyHouse. The hashtag #FentyBeauty has gained around 45million views on TikTok whereas #FentyBeautyHouse has 10million views within three weeks. At the moment, the brand has not revealed if the TikTokers are being paid.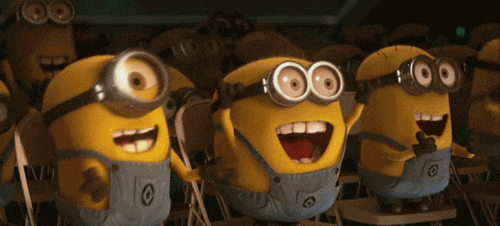 This is surely every girls' dream! Fenty Beauty House TikTokers are able to feast their eyes with a fully-stocked Fenty Beauty Make-up on the pantry so that they could create original content to promote the brand.