At this moment, brands realized that working with influencers are more impactful than spending a huge amount of money on giant billboards, radio and tv ads where nowadays we often see celebrities or influencers or even the girl who went the same high-school with you who has a huge amount of followers on Instagram endorsing or promoting products for different brands on their own social media account.
They are the new class of celebrities – influencers in social media. They could be Instagrammers or Youtubers who have accrued hundreds of thousands to millions of followers by posting relatable and creative photos and videos content as well as engaging regularly and well with their followers.
So, how influencers actually make good money through social media these days?
#1. Social Media Sponsored Post
Sponsored social media posts are one of the most popular and common ways influencers can make money, especially when they're just starting out. It is also a more ground-breaking approach for brands to create brand awareness and profile creation. A sponsored social media post is when a brand pays influencers to promote their product or brand and share it with their followers. There are many forms of sponsored social media posts, ranging from sharing the content created by the brand, promoting a new product from a brand, and gaining awareness within a new target market. Content could be in a form of image or video and share it once or twice on social media.
So, in general, how much influencers earn by making one image posting on their social media account?
Up-and-coming influencers (having 5,000 to 49,999 followers): RM100 – RM250
Power middle influencers (having 50,000 to 99,999 followers): RM250 – RM700
Macro influencers (having 100,000 to 999,999 followers): RM800 – RM1,500
Celebrities (having over a million followers): RM1,500 >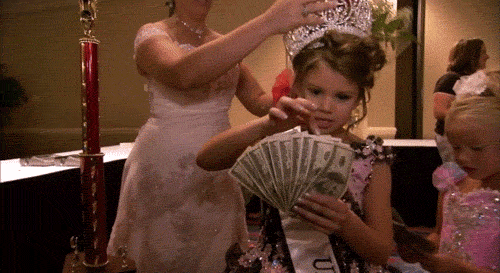 Nonetheless, prices associated with influencer marketing strategies can vary considerably as it is still a new and growing industry. How much a brand will pay an influencer is depending on a few factors but most importantly is the number of followers. The more followers you have, the higher the rate you get. Aside from that, it also depends on the engagement rate. Some influencers who have around 100,000 followers and a good engagement rate with the followers could earn up to RM5,000 per posting!
#2. Being an ambassador for a brand
Another way of earning money from social media is by signing an ambassador agreement with a brand. Brand ambassadors are usually hired by the brand because they are a good fit for the brand and also coordinate well with the brand and the target audience. They can be either celebrities or even micro-influencers, it all depends on the goals of the brand.
When you're signed to be an ambassador for a brand, you will be able to get free products from the brand but in return, these products will have to be promoted on your social media. For each piece of content created by their ambassadors, some brands may pay an additional fee or a compensation clause may also be in a place where you can earn a percentage or a fixed amount for every conversion you drive.
#3. Attending or hosting an event
There are some influencers who make good money when they do store or event appearances. With this method, Brands are able to work with influencers that have similar audiences that they would like to target to raise awareness of an event or the launch of new products. Influencers tend to make a better connection with their followers and create additional buzz around events.
#4. Affiliate Marketing
Affiliate marketing is another method of influencers earning income where influencers have to promote the brand or product in exchange for a commission. It is like a commission-based arrangement where the brand will provide a unique code or link for the influencers to share it with their followers and from there, they are also able to track their conversions. The commission earned can be a fixed amount or a small percentage of the sales.
#5. Create their own brand
After influencers gained their fame and enough numbers of followers, many of them will start their own brand. Hardcore fans will definitely buy it, no matter how much it costs. As for example, Jane Chuck started her beauty business at the beginning of this year, Chucks.co where it mainly selling facial mask. With 528k of followers she has on her Instagram, she managed to drive 12.9k of followers to her business and her facial masks were always sold out even they restocked!
Key Takeaway!
To be honest, anyone can be an influencer, but how to be a good and successful influencer?

Have a huge number of followers
Posting relevant, good quality and creative content to keep your followers engaged
Interact often with your followers

Not all influencers can earn that huge amount of money. But if you have a high number of followers and a good engagement rate, you can. Just like Kylie Jenner who is earning $1.27M for a single sponsored post or Jian Hao who able to own a Maserati at the age of 24.