Cloudbreakr | Asia's Media Analytics Company
📧 info@cloudbreakr.com
🌏 https://cloudbreakr.com/ (free registration)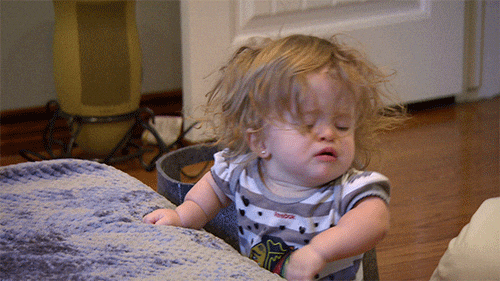 In a short period of time, Covid-19 has turned everything in the world upside down. Most of the businesses especially retail stores are facing a steep downhill in their sales. Aside from that, there are 34% of the marketers initiated to have their campaigns on-hold for one to two months. According to a study from World Federation of Advertisers (WFA), 79% of the marketers are unlikely to continue with their planned campaign and they will be creating a new campaign that will focus on Covid-19.
In order to not fall too deep, everyone is thinking of the marketing or business strategies that suit their brands and able to benefit the brands and the public at the same time. Restaurants start to do takeaway and delivery services, fitness studios start to conduct fitness classes through Instagram Live, foodies also share some simple dish recipes so people can cook at home, beauty experts share their simple daily skincare routine where everyone is able to do so and also emphasize on the importance of self-care and singers are doing a live concert to keep their fans entertained. During this period of time, it is best for brands and influencers to get closer to their public, build a close relationship with them, and also understand the customers well.
Let's see how brands adapt to this disaster:
1. Dettol – #handwashchallenge
We might be thinking washing hand is all about just putting soap, rub a few times, wash it away and it's done. Washing it clean and making sure the virus doesn't stay on our hands is the most important thing during this period of time. Dettol worked with 10 influencers to come out with a #handwashchallenge through Instagram and TikTok to encourage the public to always wash their hands clean and also making it an entertaining way to do so. Every influencer posted a simple synchronized dance move video of washing hands so that people could join this challenge too and keeping themselves clean all the time. The average engagement rate of this whole campaign was 5.93% with a total number of 83,358 likes and 622,727 views.
2. Uniqlo – AIRism Collection
In accordance with MCO, we know all the retail shops are forced to close. But, this does not stop Uniqlo from staying connected with their customers. They took the initiative by showing how the brand responds to the outbreak. Aside from that, Uniqlo worked with Jared and Marianne – Grim Film to come up with a short video to promote their AIRism collection where you still can be productive and stay cool at the same time when you are stuck at home. The video has a total of 25,549 views and a 4.78% engagement rate.
3. Maxis – #KitaSapokKita
Maxis launched the #KitaSapotKita campaign with the aim of using entertainment and business contents to encourage Malaysians to inspire each other positively and bring everyone closer during this MCO. Maxis had separated the campaign into 3 different parts and collaborated with a number of local artists, influencers and business opinion leaders to make the whole campaign goes well. For the first part of the campaign, Maxis came out with a short music video "Make It Through" sang by Faizal Tahir and Zee Avi together with 10 other local artists and it has gained over 3.4million views and over 26,000 hours of watch time since the first day of the video launched.
As for the second part of the campaign, Maxis collaborated with online influencers like Jestinna Kuan, Sazzy Falak, Leona Azhar, Farhanna Qismina, Alyssa Dezek and so on to raise the awareness of staying at home and connected with Maxis. Influencers will be doing a daily live steam session to share out the positive vibes and keep the public entertained at home as well as encourage them to share what they do daily at home also with the hashtag of #KitaSapotKita. Aside from that, they also did a TikTok parody of Ayda Jebat's "Duduk Diam Diam" to encourage people to stay at home. This campaign has an average engagement rate of 4.02% and 452,768 likes in total.
Maxis is also aware that businesses are unable to operate as usual and it could bring a big loss to the business so Maxis wanted to do something to help them in a different way. Maxis co-creating 100 stories with the collaboration with different industries of Business Opinion Leaders with practical tips and tricks on how the businesses can survive during this tough time.
It has been a tough time for everyone during this MCO, but we all should work even harder instead of giving up. Even with the restrictions of moving around, we are also able to help everyone in different ways. Brands and businesses are trying hard to find their way out from the hardship and they will come out stronger with new campaigns through social media. Let's spread positivity during this period of time and go through it together.