Cloudbreakr | Asia's Media Analytics Company
📧 info@cloudbreakr.com
🌏 https://cloudbreakr.com/ (free registration)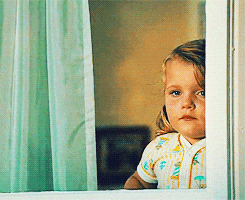 It has been over a month for us to stay at home. The urge of us wanting to go out and human connection is really strong. We have been feeling so lonely at home especially for those who are living alone. However, it is so lucky for us to live in this new social media age where we at least have the internet with us to keep us entertained. Have you imagined how your MCO gonna be if there's no social media and internet connection?
Since the first day of MCO, numbers of Malaysian brands and influencers went all out on their social media platforms to create content for fans and also interact closely with them when they are also isolated from the crowd in the midst of MCO. Aside from creating content for us, they have also planned a few Instagram Live sessions for their fans to join and spend some time together. From how to get your abs workout live session to a cooking live show and random singing playlist by the fans. Everything that they are able to do, they will do it to make the fans happy.
1. Soimjenn – #LIVEsTooShort
She has been starting her live session since the first few days of MCO daily at 8PM (without fail). She hosted the live session with different influencers and discussing different kinds of topics based on the specialty of her special guests. They discussed topics like how to DIY anti-aging facial massage, how to apply lipstick perfectly, and how to decorate your home. Besides that, she also did a few challenges like 5mins make up challenge, couple makeup challenge, and blind drawing challenge with her influencer friends. Keep track of her Instagram story where she will be updating her weekly live schedule there and you may join here every day at 8PM!
2. Neelofa – #BerseoranganBersama
The Malaysia actress, host, and businesswoman, Neelofa decided to raise the awareness of Covid-19 through her Instagram Live at 5PM everyday and named it "BerseoranganBersama". Her first featured celebrity friend was Nora Danish where they talked about the importance of staying at home during the MCO. Aside from that, she had a live session with the front liners asking them how they got the courage to deal with Covid-19 patients.
She also took the chance to talk with Tun M on March 28 about the challenges that business entrepreneurs are going to face in the midst of Covid-19. Throughout the interview, he also gave his advice on what Malaysians should do in order to flatten the curve. Neelofa also asked questions from his fans and things that they are curious about Tun M. He also mentioned we should be grateful where Malaysia is a fortunate country. We are safely surrounded by countries like Indonesia and Philippines to keep us away from all the natural disasters. The live session between Neelofa and Tun M successfully gained over 85,000 views on Instagram Live and 25,083 views on her IGTV post.
3. Vanessa Tevi Kumares – #AssumptionsOfABeautyQueen
She started her Instagram Live session a little later but it went well too. She named her series "Keepin' It Real" with the hashtag of #AssumptionsOfABeautyQueen. Many peoples have different views or assumptions about beauty pageants. She invited her local and international former beauty pageant friends to come on live and talked about the common assumptions about beauty queens. Aside from just talking about the assumptions, they will be also sharing their real experiences during the competition and learnings they learned from the competition. It is really useful for those who are interested in joining any beauty contest in the future.