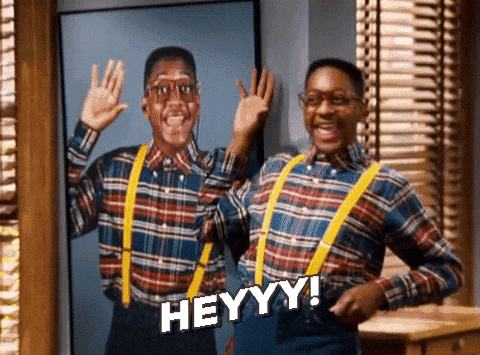 2019 has come to an end but life goes on and WELCOME 2020!
Let's get back to the topic. Influencer marketing has been going well and is one of the most effective marketing channels due to the fact of it lends itself to a completely new realm of human-to-human connection and brand creativity and also supported by an endless network of individuals. Many influencers have worked together with brands to create effective strategies for social media marketing. Let's give a little throwback and look at some of the most successful influencer marketing campaigns that have been done in 2019.
1. Frito-Lay's "Smiles" campaign – #SmileWithLays
The "Smiles" campaign was successfully done in 2018 and Frito-Lay's decided to continue spreading the smile and positivity for another year but this year the chip bags will be featuring 31 real people along with their inspiring stories behind the packaging. Among them was Paige Chenault, a non-profit influencer, also the founder of an organization that hosts homeless children's birthday parties.
Lay's will be donating up to $1 million to Operation Smile, which is a nonprofit medical service organization that provides safe surgeries to children born with cleft lip, cleft palate, and other facial differences.
This year, Lay's had Derek Hough, a dancer, singer, actor and most importantly smile enthusiast with them to spread the smile to the nations. Derek actively invited his fans to the first Lay's pop up stores – Lay's Smile Station in Times Square to get their own limited-edition Lay's Smiles bag and Lay's highly encourage all the followers to take selfies of themselves along with the smiling bag and share it on social media with the hashtag #SmilewithLays.
According to Lay's, the first year of the Smiles campaign managed to generate a high level of engagement among the fans. An average of 700 selfies was shared daily with the Smile bag on social media and the campaign itself scored an impressive 14% engagement rate for the Operation Smile Facebook video. Aside from that, the campaign hashtag, "SmileWith Lays" was highlighted on 10,000 Instagram posts and 30,000 tweets, as well as the special Snapchat filter, was played for 21 seconds and with a share rate of 13%.
2. Chipotle LidFlip Hashtag Challenge – #ChipotleLidFlip
Chipotle partnered up with an influencer on YouTube who has 14.6million followers and 5.8 million followers on TikTok, David Dobrik to celebrate the National Burrito Day by starting a #ChipotleLidFlip hashtag challenge on TikTok. Dobrik posted a short video of himself flipping the lids over his Chipotle bowls and also invited his followers to join the fun by creating a video of their lid-flipping skills and hashtag #ChipotleLidFlip.The campaign was initially inspired by a video that went viral by Daniel Vasquez, a Chipotle worker performing a trick with a burrito bowl cover.
According to Chipotle, the campaign went really well and the engagement was really good. 110,000 videos were submitted within the first week of the campaign and the hashtag itself attracted more than 281 million views.
3. Daniel Wellington – #danielwellington
Instead of paying a huge amount of money for celebrity endorsement, Daniel Wellington chose to work with micro-influencers to dominate the market on social media. Daniel Wellington came out with a hashtag #danielwellington to encourage all consumers to share their photos of Daniel Wellington's product on their own social media and at this point, it has over 2 million posts on Instagram.
How does Daniel Wellington work with all these influencers?
Daniel Wellington will send out free watches to influencers on Instagram, Facebook, and Twitter.
Influencers are required to post photos or videos with the watch featuring on Instagram (without limiting your creativity!) and complete it with the hashtag #danielwellington in the caption.
Each influencer will get a specialized discount code that they can offer it to their followers.
According to a study from Social Bakers, Daniel Wellington is the most mentioned brand in influencers' posts by using the hashtag #ad. It received over 20,000 mentions from 7,200 influencers globally and the use of #ad also increased by 120% across all the Instagram posts. Today, Daniel Wellington boasts 4.9 million followers on Instagram.
4. Kiehl's Adventure – #travelwithkiehls
This year, Kiehl's shifted their marketing technique to influencer marketing where they invited a number of influencers for a trip and influencers will be making a product review on their own social media during and after the trip with the hashtag #travelwithkiehls.
As for the launch of their moisturizer – Ultra Facial Cream, Kiehl's sent some influencers to Finland for a 7-day trip to test the newly formulated moisturizer.
Whereas, for the two newly launched products in October 2019 which are the Avocado Nourishing Hydration Mask and Pure Vitality Skin Renewing Cream, influencers were sent to Bali. As for this campaign, they had an additional hashtag which is #kiehlsavolife and #kiehlspurevitality that respectively representing the Avocado and Honey series.
Throughout the two different launching campaigns, it managed to achieve an engagement rate of 2.47% from the posts posted by the influencers.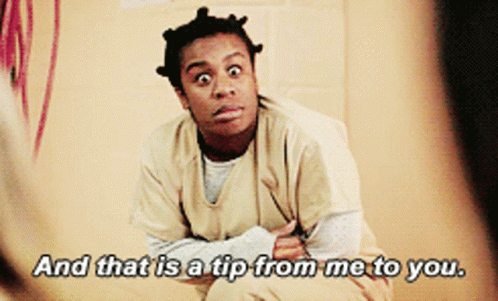 Influencer marketing is growing rapidly throughout the years and it will continue in 2020. Bare with the game's rules that are changing constantly. If you want to thrive, keep up to date with the new influencer marketing trends. Aside from that, you may come out with something creative that will be able to make you stand out from other brands.